Maresca on Leicester's start, bouncing back and learning on the job
13 September 2023
If Enzo Maresca didn't already know what the Championship was all about, he certainly will now after Leicester's last game.
Confidence was high after four wins from four - a start that had earned him Sky Bet Championship Manager of the Month for August - before the Foxes then went and lost at home to Hull City.
Despite the setback, Maresca remains unfazed.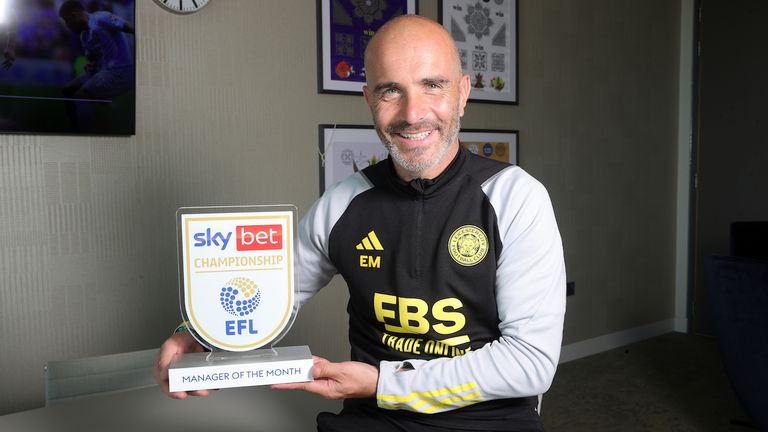 "We created a lot and probably deserved more," the 43-year-old tells Sky Sports. "We had 21 shots and 65 per cent possession, which means the team is creating chances.
"We are still playing the way we've been trying to since day one, and we are still heading in the right direction.
"You can see game after game how tough it is. We won four out of five but every game we've won hasn't been easy. I like to focus on what we're doing, but you can see the difficulties caused by others.
"You can see the results in the league every weekend. Teams struggling to get points will then get them against any club.
"It's such a difficult competition, and the most important thing to understand is it's a long race. We just need to focus on the way we want to play and improve. That's the mentality we have."
One thing that has made it easier for Maresca is that the transfer window is now shut. Having to deal with constant speculation made for a challenging first few months in his first managerial role.
Having your players poached up until the deadline is something he never would have had to worry about while working under Pep Guardiola at Manchester City.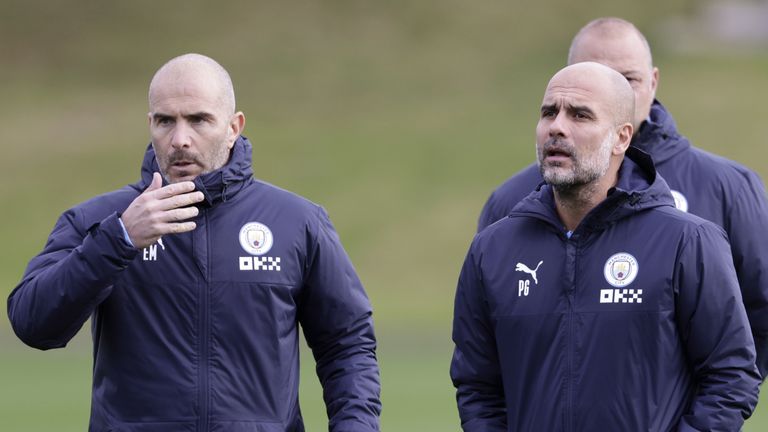 Image:
"For sure, it's much easier for us and all managers when the window is shut," he says. "And for the players it's much easier to focus.
"Even until the last day some of them were thinking something might happen. Now it's completely different.
"Now I'm very happy. But there are still many things we need to do. We've only had a few months with our process here, and we're at the start of a very long race.
"But we're in a good place right now. You just need to keep improving every day and in every session."
Sat in an incredible training facility, you can tell this is a club that didn't plan to be in the Championship just seven years after their stunning Premier League triumph.
Even after four wins in a row, the victories themselves were never entirely convincing, all coming late in the day, often via a piece of individual brilliance.
Maresca knows that expectations at the club are high, but he is certain his process and methods will get Leicester back to where they need to be. And he believes the backing of supporters will be key.
"I appreciate the way the fans are showing their support for us," he says. "They are patient and have seen how we want to play. It's a step-by-step process, and it's important to learn how quickly we can get close to how we want to play.
"You need to be a bit dynamic and use logic to modify things, but the main targets and main ideas stay the same. You can see from watching our games that the identity of the team is there.
"[The owners] have never said to me that the only target is promotion. But at the same time, being Leicester in the Championship, that will be the target.
"This is an important club, and I like the responsibility I have here."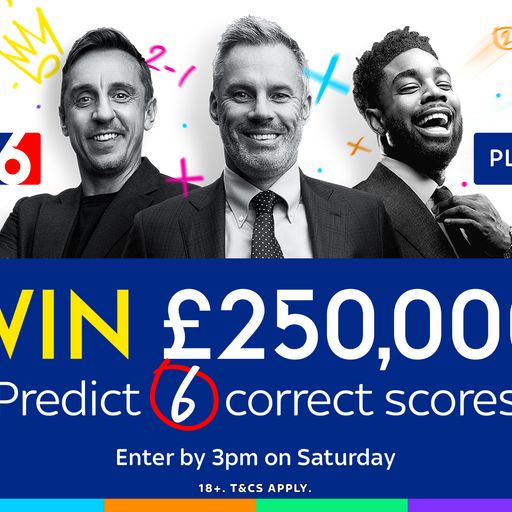 Win £250,000 with Super 6!
Correctly predict six scorelines to win £250,000 for free with Super 6. Entries by 3pm Saturday.

This news item was provided by the SkySports | News website - the original link is: https://www.skysports.com/football/news/11688/12959767/enzo-maresca-interview-leicesters-start-bouncing-back-and-learning-on-the-job