Premier League predictions: Chris Sutton v Afro-pop star Midas the Jagaban
14 September 2023


Everton beat Arsenal in Sean Dyche's first game in charge of the Toffees back in February - can he repeat the feat with another shock victory on Sunday?
"Everton haven't won in the league yet this season but they've actually been pretty good at home," BBC Sport football expert Chris Sutton said.
"Arsenal haven't really clicked yet either, so this is going to be close."
Sutton is making predictions for all 380 Premier League matches again this season, against a variety of special guests.
His opponent for this weekend's fixtures is Afro-pop star Midas the Jagaban, who supports Manchester United.
Midas the Jagaban's latest single, More Vibes More Money, is out now. Her new EP, Midas Touch Vol 2: Return of the Mask, is set to be released in November.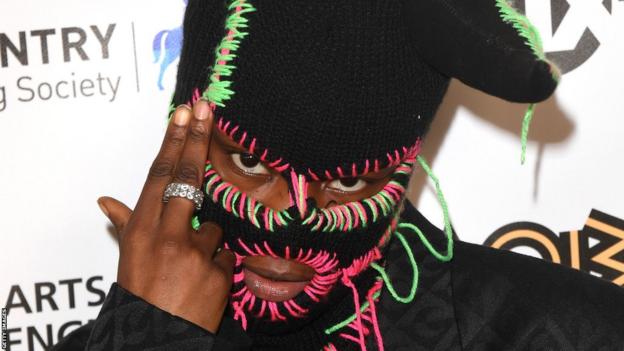 Midas the Jagaban's name was inspired by the story of King Midas. She remains masked at all times during performances
Midas grew up in south London but followed in her father's footsteps when she chose her football team.
"My father is a big United fan," she told BBC Sport. "When I found a love for football at a young age, they were only the team I knew in my household.
"Back then my favourite players were Patrice Evra, Nemanja Vidic and Nani.
"Aside from United players, Lionel Messi was my favourite, and still is to this day."
Midas played a lot of football herself when she was at school and wishes there were the same opportunities for female players then as there are now.
"I used to play in tournaments for my school when I was at primary and secondary school, and I was one of the best," she added.
"I loved football very much and considered joining a club but the older I got, I realised there was no future for women in football - if only I knew now how things would change.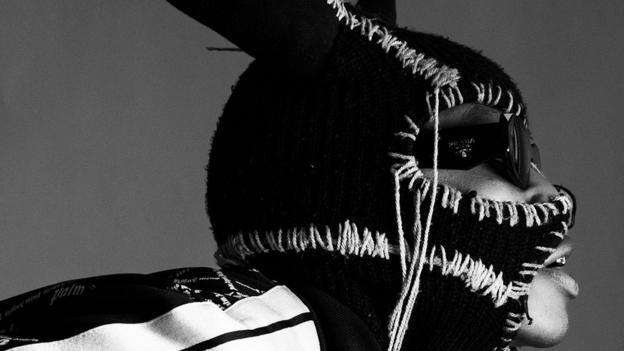 Midas was born in the UK and has Nigerian heritage
"It's been amazing to see women's football explode in popularity. Young girls now can see the correct representation and love for a sport that they too can be appreciated in - something I didn't see when I was younger.
"It's a shame it took so long, but it's only going to get bigger from here.
"It's not just in the UK where the sport has grown, it's in Nigeria too.
"What Nigeria did in the Women's World Cup was a huge statement and the whole tournament was a demonstration of our changing world.
"To see Nigeria compete and dominate teams like Australia in the World Cup was a legendary time for Africa. It made me very proud as a Nigerian to watch them, and now little girls can watch them and know they can get there too."
When?

Result

Sutton

Midas

SATURDAY, 16 SEPTEMBER

Wolves v Liverpool

x-x

0-2

1-2

Aston Villa v Crystal Palace

x-x

2-0

1-1

Fulham v Luton

x-x

2-0

2-0

Man Utd v Brighton

x-x

2-3

2-0

Tottenham v Sheff Utd

x-x

3-0

3-0

West Ham v Man City

x-x

1-2

1-3

Newcastle v Brentford

x-x

4-0

1-1

SUNDAY, 17 SEPTEMBER

Bournemouth v Chelsea

x-x

1-1

0-2

Everton v Arsenal

x-x

1-2

0-2

MONDAY, 18 SEPTEMBER

Nott'm Forest v Burnley

x-x

2-1

0-0
A correct result (picking a win, draw or defeat) is worth 10 points. The exact score earns 40 points.
SUTTON'S PREDICTIONS
All matches kick off at 15:00 BST unless otherwise stated.
SATURDAY, 16 SEPTEMBER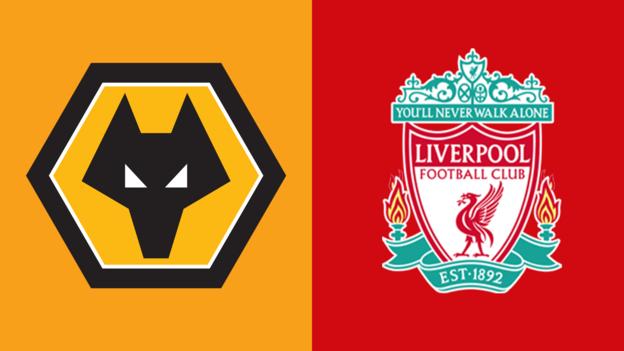 Wolves v Liverpool (12:30)
I said a few weeks ago that I think Liverpool are going to be Manchester City's closest challengers this season and things do seem to be coming together for them.
Keeping hold of Mohamed Salah despite the interest from Saudi Arabia was massive. The Reds' forward line is formidable and I like the look of their new midfield too.
Wolves are not playing badly, and were a bit unlucky to lose to Crystal Palace before the international break, but I don't see them keeping Liverpool out.
Sutton's prediction: 0-2
Midas the Jagaban's prediction: I don't think this will be much of a challenge for Liverpool. 1-2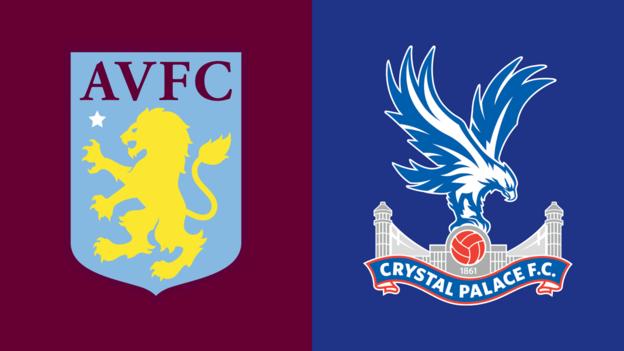 Aston Villa v Crystal Palace
Crystal Palace could be without defender Marc Guehi, who picked up an injury playing in England's win against Scotland on Tuesday.
The Eagles will still be very well organised without him, and they carry a threat through Eberechi Eze, but I fancy Aston Villa here.
Villa's results have been up and down so far this season but both their defeats have come on the road. They are at home here and I am expecting them to both win and keep a clean sheet.
Sutton's prediction: 2-0
Midas the Jagaban's prediction: Both teams are evenly matched. 1-1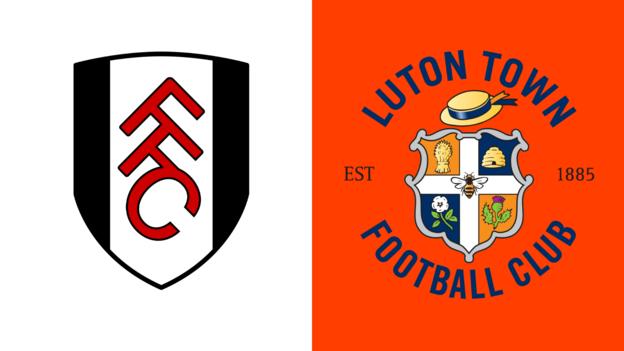 Fulham v Luton
I'm already worried about Luton. They have started with three defeats and the longer they go without getting a win, the less confidence and belief there will be in their squad.
They are going to struggle to get anything at Craven Cottage, too, even though I don't think Fulham are as consistent as they were last season.
It might be a relatively close game, but I still say Marco Silva's side will win.
Sutton's prediction: 2-0
Midas the Jagaban's prediction: 2-0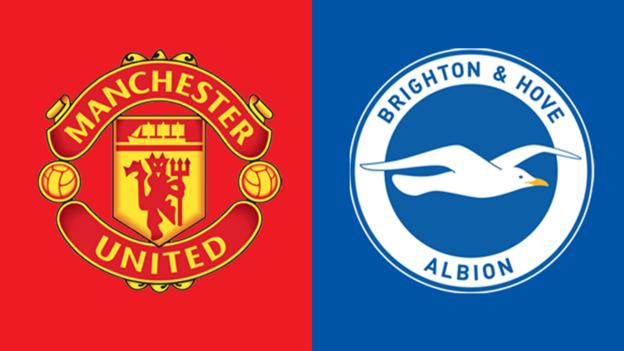 Man Utd v Brighton
Manchester United have not got started yet, and this is going to be another difficult test for them.
Brighton won at Old Trafford at the start of last season and they will believe they can repeat that result. They certainly won't change the way they play, and they won't fear Manchester United either.
There is a lot of noise about United defender Harry Maguire at the moment, and I don't think England manager Gareth Southgate helped the situation when he spoke about the criticism Maguire has received.
Yes, Southgate was backing his player but, by doing so, he has added fuel to the fire in the debate about his situation at Old Trafford.
Maybe this is the game where United find their feet - we know they can counter-attack really well, and the way Brighton play might suit them.
But I just don't see it. Surely with United being at home, they have to go after Brighton, rather than sitting back and trying to beat them on the break that way?
If United play the way I am expecting them to, that would play into Brighton's hands.
Ewan Ferguson and Danny Welbeck are both injury doubts for Brighton but I think we will see an open game with plenty of goals, and I have a feeling the Seagulls will edge it.
Sutton's prediction: 2-3
Midas the Jagaban's prediction: 2-0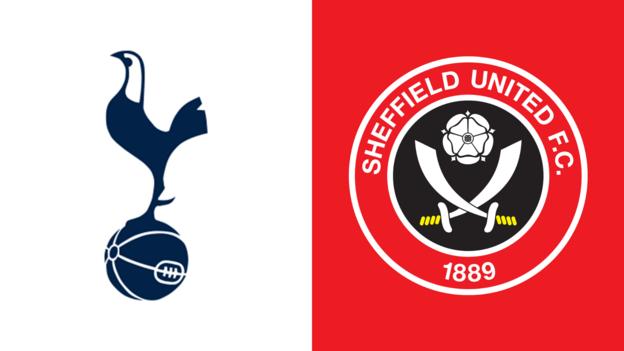 Tottenham v Sheff Utd
I hate to say 'I told you so' but I did tell everyone how good Tottenham would be to watch under Ange Postecoglou.
I love watching 'Angeball' and Spurs have been playing some of the best football in the league this season, as well as getting some good results.
I see them winning this game too, but I am expecting Sheffield United to dig in, defend deep and make life difficult for them, the same as the Blades did when they played Manchester City last month.
The way this game goes will be decided by when Tottenham score their first goal. If they get it early on, then it could be a bit of a rout. If not. it might be a frustrating day for them.
Sutton's prediction: 3-0
Midas the Jagaban's prediction: 3-0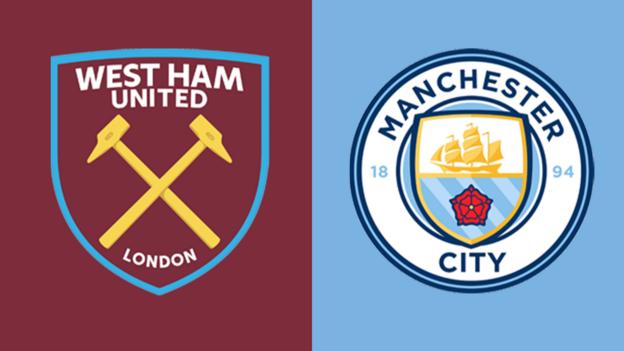 West Ham v Man City
Manchester City are going to completely control possession in this game, but West Ham boss David Moyes won't care about that.
The Hammers will just be sitting back and waiting to spring forward, and they are very good at that.
Moyes is great at what he does in games like this, which is setting up his side to keep their shape and be hard to break down.
Yes, it's very different to Pep Guardiola's attacking philosophy, but these sort of differences in tactics are part of what makes football so fascinating.
I still think City will be too strong for them in the end, but they are going to have to work hard to maintain their 100% start.
Sutton's prediction: 1-2
Midas the Jagaban's prediction: As long as Erling Haaland is on the pitch, West Ham have no chance. I predict a Haaland hat-trick. 1-3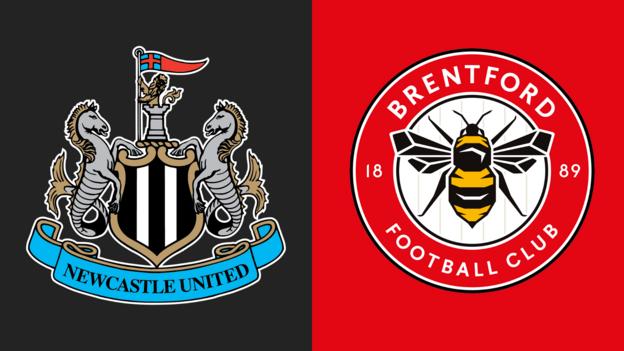 Newcastle v Brentford (17:30)
This is a big game for Newcastle boss Eddie Howe after his side's run of three straight defeats.
Brentford are one of the worst teams to be facing in a situation like this - they are so well organised and also extremely dangerous when they come forward.
But you know what? I actually think this will bring the best out of Newcastle and this will be the day when they click again.
They put five goals past the Bees last time they came to St James' Park, and I think they are going to demolish them this time too, and kickstart their season.
Sutton's prediction: 4-0
Midas the Jagaban's prediction: 1-1
SUNDAY, 17 SEPTEMBER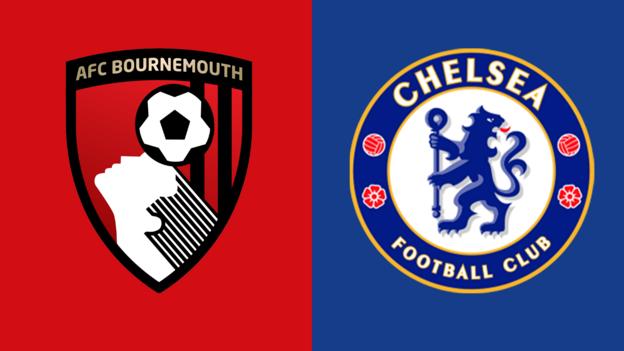 Bournemouth v Chelsea (14:00)
It's so hard to predict what Chelsea are going to do at the moment. I don't have a clue what to expect from them, because even if they play well they don't seem able to take their chances.
Bournemouth surprised me last time out, when they picked up a point at Brentford.
I'm still not clear about the way they are trying to play under Andoni Iraola, and they still haven't won in the league this season.
I don't see that changing against Chelsea but this one kind of smells like a draw to me.
Sutton's prediction: 1-1
Midas the Jagaban's prediction: 0-2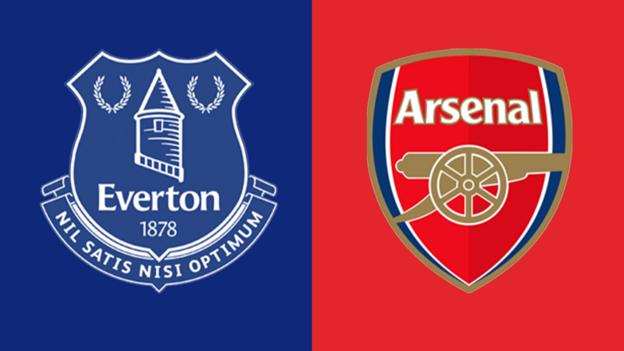 Everton v Arsenal (16:30)
Can Sean Dyche do it again against Mikel Arteta?
Another win would be massive but it's a huge ask for Everton, even if they have been playing better at Goodison Park than their results suggest.
I think Everton will score but even if Arsenal aren't at their best, they will still find a way to win.
Sutton's prediction: 1-2
Midas the Jagaban's prediction: 0-2
MONDAY, 18 SEPTEMBER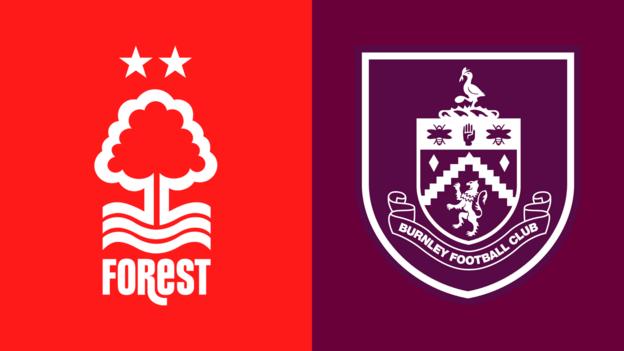 Nottingham Forest v Burnley (19:45)
Burnley have already lost as many league games - three - as they did when they won the Championship last season.
A lot of people got excited about them because of the way they played expansive football to win promotion under Vincent Kompany, but this is the Premier League, and you've got to be able to defend if you want to pick up points.
That is their issue at the moment. They have got some very good young players and I like the idea of what they are trying to do, but there also has to be an element of being practical too.
The Clarets beat Forest at the City Ground in the Carabao Cup last month but both teams made a lot of changes.
This time, I am expecting Steve Cooper's side to come out on top.
They have got a bit more nous about them and although they will miss Brennan Johnson after his move to Tottenham, Taiwo Awoniyi is absolutely flying at the moment.
Sutton's prediction: 2-1
Midas the Jagaban's prediction: No-one is scoring here! 0-0
How did Sutton do last time?
The last goal of the final Premier League match that took place before the international break ended up being crucial to the outcome of Sutton's latest predictions battle.
When Declan Rice put Arsenal 2-1 up against Manchester United in the 96th minute, it appeared to give Sutton victory too - that was the scoreline that he had predicted.
Gabriel Jesus had other ideas, however, and the Brazilian's goal in the 11th minute of added time both extend the Gunners' advantage and meant that Apocalypse Clown star David Earl held on to his lead.
The late drama at Emirates Stadium meant Sutton predicted five correct results from 10 matches in week four, but with no exact scores, giving him a total of 50 points.
He was beaten by Earl, who got four correct results with with one exact score, for a total of 70 points.
Anthony Joshua

150

Eddie Hearn

130

Anish Kumar

90

Chris Sutton
88 (average after four weeks)

David Earl

70

Joe from Nothing But Thieves

60
How did you get on?
You had a good week, with seven correct results.
Nottingham Forest's win over Chelsea was one of the games that caught you out - only 8% of you saw that coming.
1. You

7/10

2. Chris

5/10

3. David

4/10
*Win, draw, loss prediction based on highest % of vote for each match.
=1. Chris

23/39

=1. You

23/39

3. Guests

22/39





This news item was provided by the BBC Sport - Football website - the original link is: https://www.bbc.co.uk/sport/football/66775886?at_medium=RSS&at_campaign=KARANGA