McKenna: The manager steering Ipswich's remarkable rise
17 October 2023
It has been 11 years since a side last won back-to-back promotions from League One to the Premier League.
But even then, it didn't start quite like it has this season for Ipswich Town.
Southampton, the last club to achieve the feat between 2010 and 2012, began the campaign that saw them reach the top flight with 23 points from their opening 11 games.
Ipswich already have 28 from a possible 33. It is early days but it has been a remarkable, record-breaking start. The Tractor Boys are doing it at a time where such a feat seemed near-enough impossible, as the chasm between the tiers continues to grow.
McKenna, the man steering the rise, is keeping his feet firmly on the ground.
"We don't place too much focus on setting points totals or targets or anything like that, so it's hard to say it exceeded expectations," McKenna told Sky Sports, after winning Sky Bet Championship Manager of the Month for September.
"Of course, we know it's been a fantastic start in terms of results - one of the best ever for a newly-promoted team - but I think, in terms of the performances it's been really pleasing.
Friday 20th October 7:30pm
Kick off 8:00pm
"We had a really strong season last season and were looking forward to stepping up a division, but you never really know how the players are going to adapt, how the team's going to adapt, how the principle and things we work on are going to translate up to a higher level.
"We had good feelings and a really good pre-season, but you don't really know. To have adapted so well, have made an impact like we have done, to have won many different games in different ways and showed the attributes we want to show as a team, I think that's been really pleasing.
"Of course, to have picked up so many wins and points so early in the season, for a newly-promoted team, that's fantastic and gives us lots of optimism for the future and lots of things to look forward to."
Ipswich are, of course, not exactly minnows. A sleeping giant some would say. But that does not mean this success at this level should be taken for granted.
This is a club that had spent three years in League One, and they hadn't really even gotten close to the play-offs in that time, before McKenna got them back up in their fourth.
Can Ipswich defy the odds?
Only two promoted clubs have finished the next season in the Championship top six since the last side to achieve back-to-back promotions; when Southampton finished second in 2012.
Brentford (2014/15) finished in fifth | Sunderland (2022/23) finished in sixth. Both failed to progress beyond the play-off semi-finals.
Previous to that, there had been years of stagnation. Seventeen in a row in the second tier. Only one of those in the last 14 saw them reach the top six.
Even for the biggest clubs coming out of League One, consolidation is always the objective. Keep it tight, make sure you don't lose many games. But that is not how McKenna works.
Ipswich have attacked the Championship with menace this season, scoring more goals than any other side - even leaders Leicester City - heading into their trip to Rotherham on Friday night, live on Sky Sports.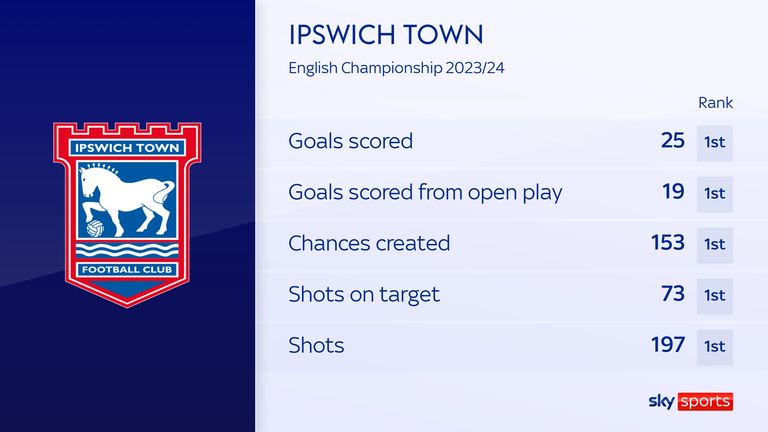 "That's something we're proud of," McKenna says. "When I came here, we said we wanted to build a really attacking, really aggressive team the supporters could get right behind and a style of play the players would enjoy playing in, they would develop in and that would be attractive to watch.
"We've worked really hard at that over a good period of time now in a lot of different ways. To have scored so many goals last year was great; we worked really hard on having threats all over the pitch, scoring goals in different ways.
"We're a team who like to have the ball and we like to build from the back, but also being able to threaten the other teams in behind, to be able to score off of crosses, to combine centrally, to be good on transitions, to be good on set-plays, these are things we work on all the time.
"Most of them have had a good amount of time with us now and we're really pleased we've been able to carry on that threat. We can't stand still.
"We know in this division there are so many good teams, good coaches and good managers and I'm sure teams will look to stop us, nullify us, identify our attacking strengths and stop us in different ways. Our focus is to continue to improve the team and continue to develop an all-round threat."
It has been electrifying at times. 38 goals at both ends in 11 games. There have been 4-2 wins, and 4-3 losses. Even in defeat, it is never dull.
Nor is it a dissimilar philosophy to that of the current leader of his former club, Tottenham. Spurs is where McKenna began his playing career, only for injuries to end his ambitions before they had even really begun.
There has been one eye on 'Angeball', with Spurs currently top of the Premier League.
"I think football is such a wonderful game because there's so many ways to win and to be successful," says McKenna. "Supporters like to come and watch their team be brave, be positive, try and create a lot of chances, score a lot of goals - Tottenham are one example.
"It's been a great start to the season for them. I've got a lot of friends still there as well.
"You can see how much their supporters are behind that start and the same for our club. If you look at the top echelons of the English game, if you look at the last winners of the Championship: Burnley, Fulham, Leeds, they've all been successful with a really attacking approach, a brave approach and that's the way I enjoy the game, that's the way the players want to play and feel like they can show their best football in.
"It's certainly how we're going to keep trying to go about it. It's something we enjoy. It's a big challenge and it takes a lot of work, but we want to keep putting that football out on the pitch for our supporters to enjoy and our players to keep developing in."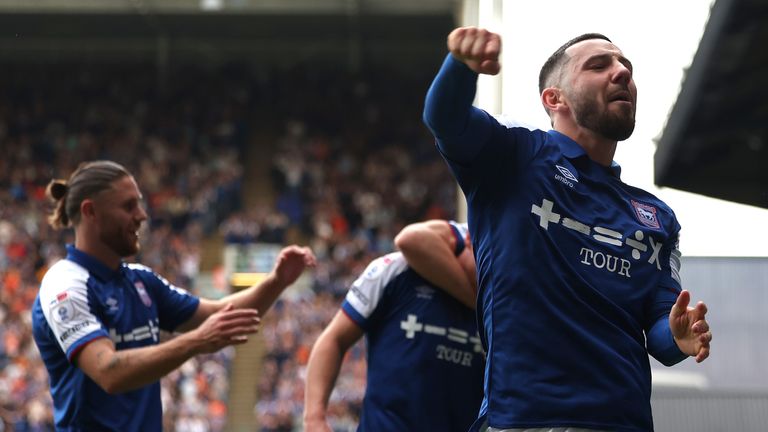 McKenna is a wise head on young shoulders. Despite being just 37, he has years of coaching experience behind him. Before taking on the role at Ipswich, his career was spent working with and developing young players at Spurs and Manchester United.
Even now, in a senior management role, he is still passionate about it, with a collection of youngsters at Portman Road thriving under his tutelage.
"For me as a manager, it's something I take the greatest pride in," he says. "My background as a coach started out in developing football, with the primary focus on improving players and that's still one of the biggest parts of the job today and one of the most rewarding parts.
"It's the same for all of the staff here at the club. We take great pride in the players progressing in their careers and we've had so much of that lately. We still have a large majority of the squad that were here with us in League One and a lot of them have been on that journey with us and to see those players now performing well in the Championship is something to be really proud of.
"International recognition is one way of showing that and I think we've gone from no senior internationals to eight players in the squad away this week, a lot of those with senior teams. That's something we're proud of and something the players can be proud of. Special moments for them and their families.
"Of course, it brings its challenges. We'd like to have the whole squad here preparing for Rotherham, but in terms of the players' individual careers, you always want the best for them and to see them progress and get recognition is one of the best bits of the job."
McKenna may only have a few days back to work with the bulk of his side before that game at Rotherham, but such has been their quality since the start of the season, you don't really worry for them at all.
It is going to take a lot to stop Ipswich this season.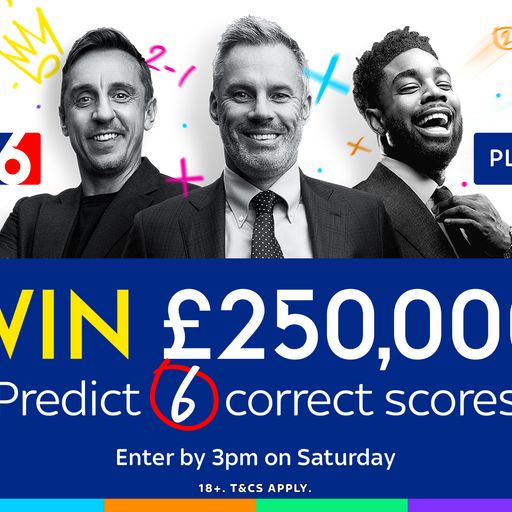 Win £250,000 with Super 6!
Correctly predict six scorelines to win £250,000 for free with Super 6. Entries by 3pm Saturday.

This news item was provided by the SkySports | News website - the original link is: https://www.skysports.com/football/news/11688/12986337/kieran-mckenna-the-manager-steering-ipswich-towns-remarkable-rise