Rooney responds to Birmingham boos: Changes will take time
27 October 2023
Wayne Rooney defended his management after he was booed by Birmingham fans at the end of his second game in charge, insisting changes will take time at St Andrew's.
Frustrated Blues fans made their feelings known after watching their club lose back-to-back games following Rooney's appointment.
He took over in controversial circumstances earlier this month from former boss John Eustace - who was sacked with the club sixth in the table.
In an exclusive interview with Sky Sports, the former Man Utd and England striker defended his methods and said the style of play the club needs to win promotion from the Championship will be a gradual process.
"My message to the fans would be to be patient," he said. "I get it, they parted ways with a very popular manager, who did a good job in stabilising the club. I understand there's a bit of frustration, of course I do.
"We need to realise where we're trying to go, not where we are now. That's our aim, that's our ambition and it's what we're hoping to achieve.
"The club has been in a position over the last decade where it's had almost a way of playing which is why they're still in the position they're in.
"From my point of view, I want to move the club forward, and change the culture and identity of the club.
"If you look at the teams who get promoted, it's the teams who play football. Very rarely, Luton are probably the exception, are teams promoted playing a style they've been playing.
"Of course you want to change how you want to play, I'm very clear on that, but I don't want to put someone completely out of their comfort zone.
"The last two games, in terms of building out from the back, we have done that. It's something for me to adjust, and through January and the summer we'll start gradually building our squad for what we want, but that's not to say the players now don't have an opportunity to show me what they can do and that they're on board with it.
"We just have to get a bit better more on game management, that needs to improve a lot."
Rooney would not be drawn on how far he wants his managerial dream to progress after his return to England, but affirmed his commitment to taking the Blues back to the Premier League for the first time since 2012.
He said: "This is an opportunity for me to prove myself as a coach to get Birmingham out of the Championship, and there will be times where you look and question what the game plan is, and at times the players won't understand it as quickly as you'd like. But it's my job to make sure that keeps improving.
"My goal is Birmingham City, doing the best I can here to try to be successful. Thinking ahead is nothing beyond that. I have to focus and give everything I have to this football club.
"There's a reason players are playing in the Premier League, you're trying to coach players into things they might not have done that and I know that's happened here, including with players in their 30s.
"It's completely changing their mindset and way of thinking about the game, and that's why you very rarely see the top managers coming into the Championship, because it's difficult and you need to take a little bit more time with it to get the players to understand.
"I'm living up in Birmingham, so it's two hours away [from home], but not like in DC where at times you really want to see your children or wife, I've got the opportunity to do that now and we can both come to each other. I'm in the right place at the right time, I believe."
Rooney: Kenwright was a real inspiration
Rooney was speaking only days after the passing of long-time Everton chairman Bill Kenwright, who was running the club when the striker signed his first professional deal - and was the man who made the decision to sell him to Manchester United in 2003.
The two enjoyed a close relationship, and having paid tribute to him on the day his death was announced, Rooney added his own memories of the 78-year-old from his playing career.
"Growing up as a young kid, knowing him for a long time, I had a good relationship with him," he said. "Obviously seeing how upset he was when I went to Man Utd, and how happy he was when I rejoined the club and what that meant to him.
"He's Everton through and through, I know he had a difficult time over the last few years with what's happening at Everton, but everything he's been doing was from the right place. Evertonians know he gave all he could for the club - he'll be sadly missed.
"Of course, in an ideal world, from Everton's point of view I stay there and have my career there. But they had to sell me under the circumstances. I remember sitting down and talking to him about it, and he was really upset about it.
"But the club had to do it. He's a highly respected man and someone I'm always grateful for with the opportunities he gave me in his career. It was a shock to me hearing the news, and my prayers are with his family."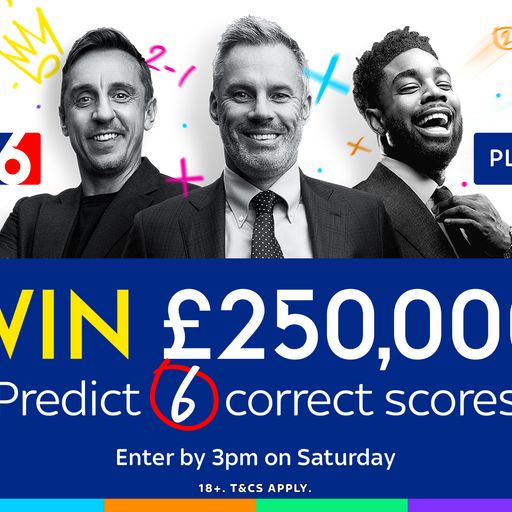 Win £250,000 with Super 6!
Correctly predict six scorelines to win £250,000 for free with Super 6. Entries by 3pm Saturday.

This news item was provided by the SkySports | News website - the original link is: https://www.skysports.com/football/news/11688/12993424/wayne-rooney-defends-himself-after-boos-from-birmingham-fans-saying-changes-at-st-andrews-will-take-time