Wayne Rooney talks of alcohol struggles in new Rob Burrow podcast
7 November 2023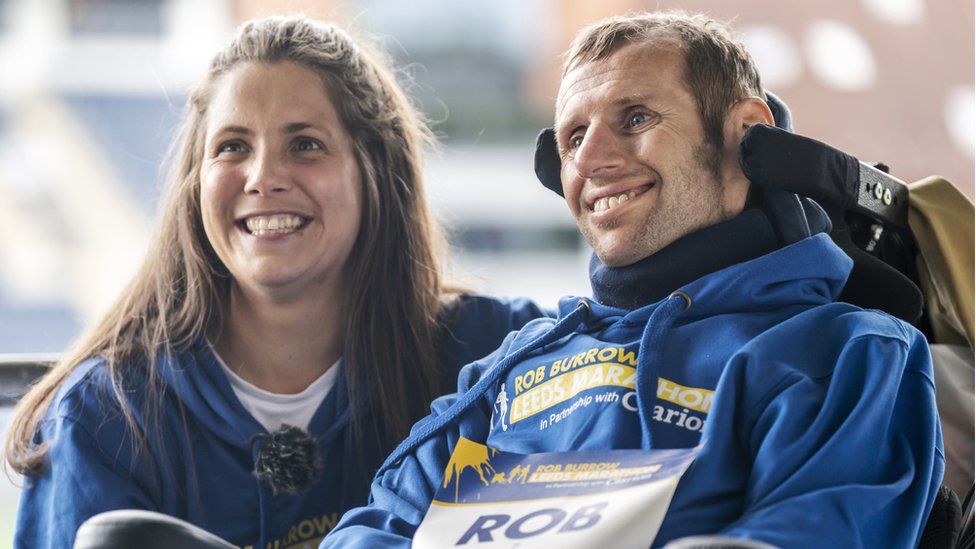 Image source,

PA Media
Image caption,
Lindsey and Rob Burrow interview seven sporting greats in their new podcast
Ex-England captain Wayne Rooney has opened up to Rob Burrow about his toxic relationship with alcohol in the early days of his footballing career.
Speaking on the ex-rugby league star and Motor Neurone Disease campaigner's new podcast, Rooney said drinking was a "release" from the pressures of fame.
Rooney made his Premier League debut at 16 for Everton and rapidly went on to become a household name.
"There were people for me to speak to, but I chose not to do that", he said.
Rooney, now 38, is the first guest on the new series of the BBC's The Total Sport podcast.
Called Seven: Rob Burrow, the podcast sees the Leeds Rhinos rugby league legend and his wife Lindsey interviewing seven sporting greats and asking seven questions.
Motor Neurone Disease (MND) Association patron Burrow, who uses AI technology and a computerised voice with a Yorkshire accent to communicate, was also helped by the charity with eye-gaze technology to make the series.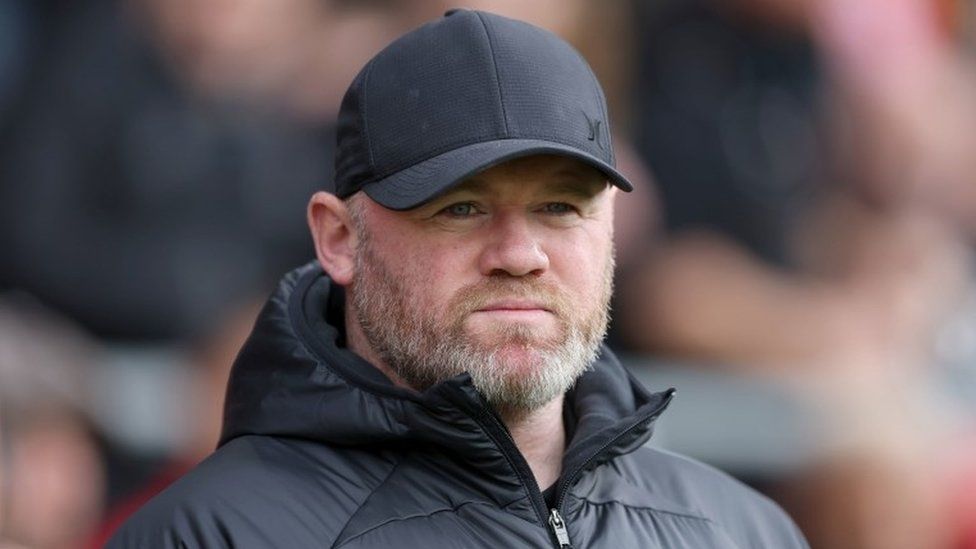 Image source,

Press Association
Image caption,
Wayne Rooney, now 38, told Rob Burrow that alcohol was his "release" during his early 20s
When asked by Burrow about overcoming challenges in his career, Rooney, who scored 53 times for England and is Manchester United's all-time leading goal-scorer, brought up the issue of alcohol as one of the most difficult.
He told Burrow: "My release was alcohol when I was in my early 20s. I'd drink almost until I'd pass out.
"I didn't want to be around people, because sometimes you feel embarrassed.
"You feel like you've let people down and ultimately I didn't know how else to deal with it."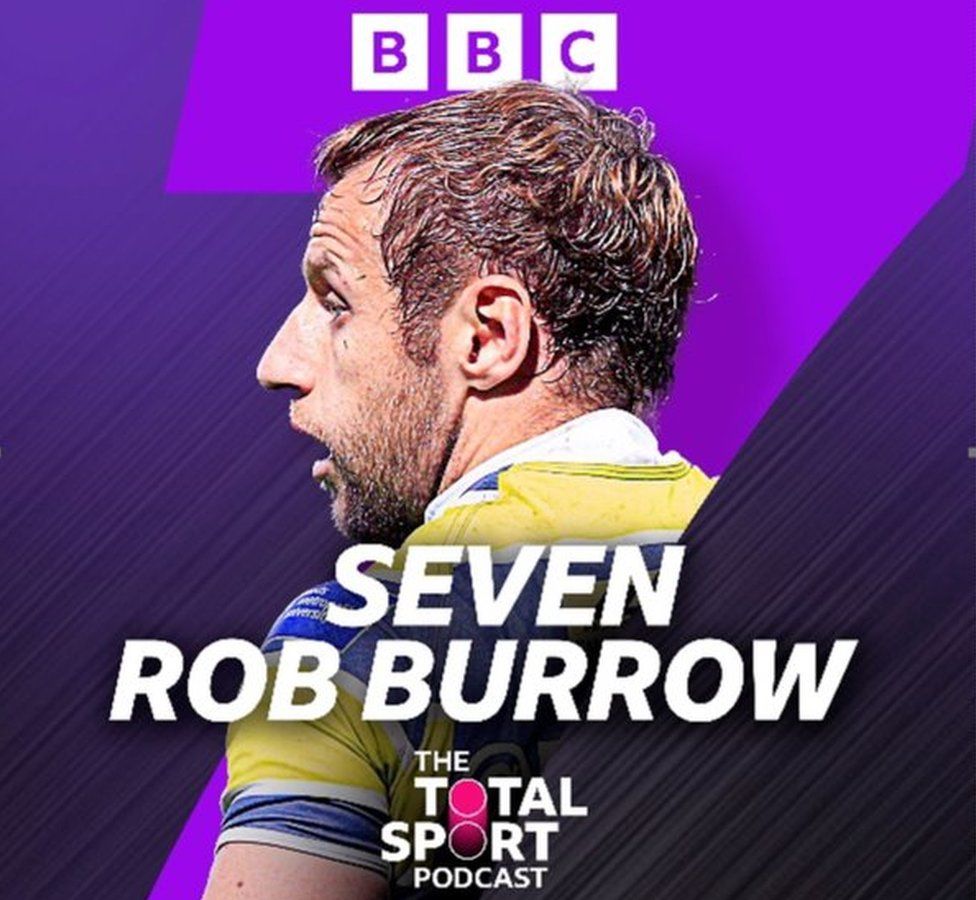 Rooney, now Birmingham City manager, continued: "When you don't take the help and guidance of others, you can be really in a low place, and I was for a few years with that.
"Thankfully, now I'm not afraid to go and speak to people about issues."
Rooney said Burrow's spirit had been an inspiration to him and others.
He said: "I know first-hand the impact this [illness] can have on yourself and people around you.
"Everyone must change the way of living and I had that with my sister-in-law, who suffered not the same illness but something as severe.
"But your energy and positivity helps everyone else around you, I can see the money you have raised for charity and to help others, it's really inspiring."
Upcoming guests on the podcast include England rugby union world cup winner Jonny Wilkinson, double-Olympic gold medallist Dame Kelly Holmes and seven-time Paralympic gold medallist Hannah Cockroft.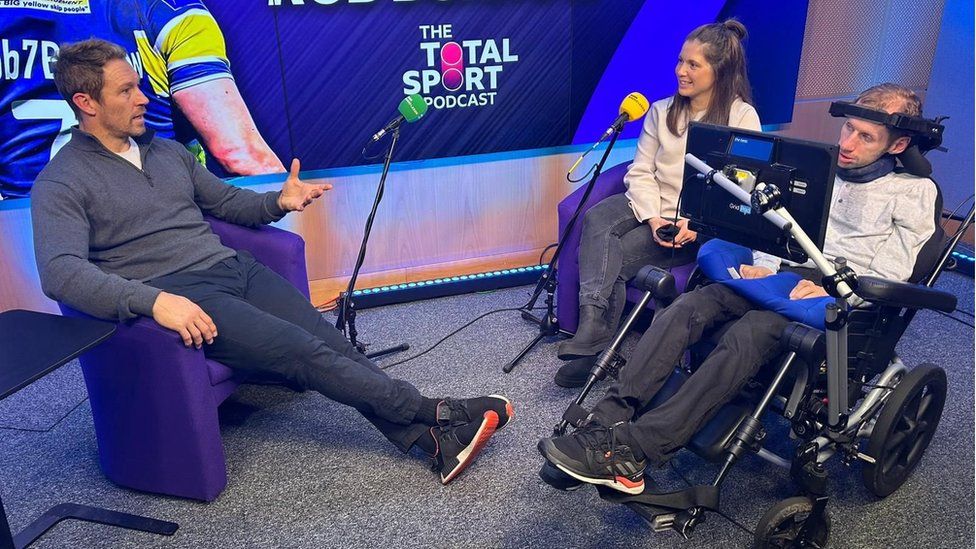 Image caption,
Upcoming guests on the podcast, hosted by Rob and Lindsey Burrow, include rugby union world cup winner Jonny Wilkinson
Other topics Rooney was quizzed about by the Burrows included the footballer's favourite and worst team-mates and his life-long love of Rob's rugby league side Leeds Rhinos.
"I remember thinking there was no way I was going to support St Helens, Warrington or Wigan, because they are all fake Scousers," Rooney shared.
"It was a Friday night and I was watching the Rhinos play. I was gripped."
Burrow said he had "loved" working on the podcast, which will see new episodes available each Wednesday and speaking to sporting greats.
"Having this disease doesn't mean I don't have a voice. I live life to the full every day and refuse to give in.
"I've really enjoyed being able to showcase my personality in my podcast and have a laugh."
Tanya Curry, CEO of the MND Association said: "By using his communication aid to converse with guests, Rob is continuing to push boundaries of what is possible when living with MND and raising awareness that around 80% of people living with MND will experience changes to their speech after being diagnosed with the disease."


Related Topics

This news item was provided by the BBC Sport - Football website - the original link is: https://www.bbc.co.uk/news/uk-england-leeds-67333433?at_medium=RSS&at_campaign=KARANGA