Hillsborough group disbands as families look to 'move on'
11 April 2021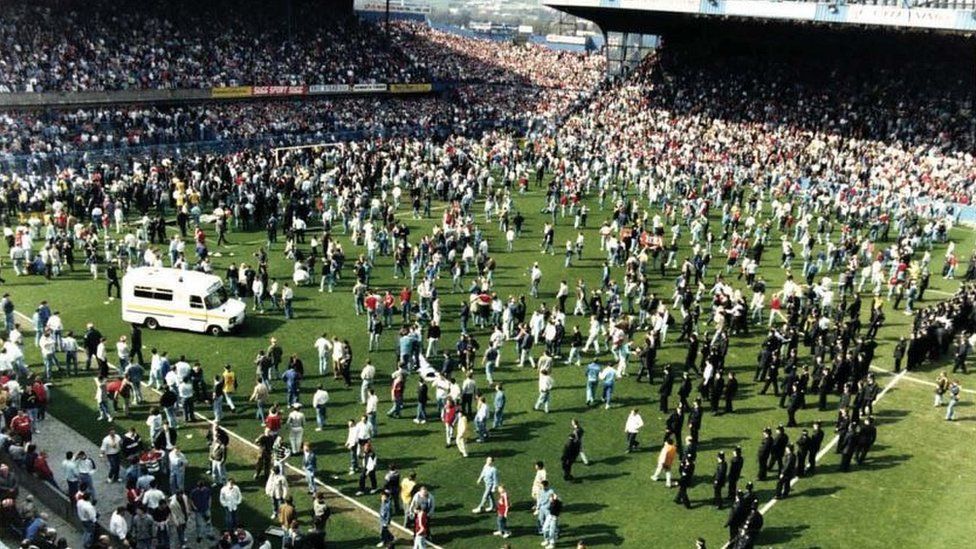 image caption
The 32nd anniversary of the Hillsborough stadium disaster will be marked on Thursday
The Hillsborough Family Support Group (HFSG) has been disbanded because "we have gone as far as we can", its former chair has said.
The families will mark the 32nd anniversary of the football stadium disaster privately on Thursday.
Ninety-six fans died as a result of a crush in a game between Liverpool and Nottingham Forest at Sheffield Wednesday's ground on 15 April 1989.
HFSG ex-chair Margaret Aspinall said it was time "for families to move on".
The trial of two former police officers and a police solicitor accused of altering police statements after the disaster is due to start on 19 April.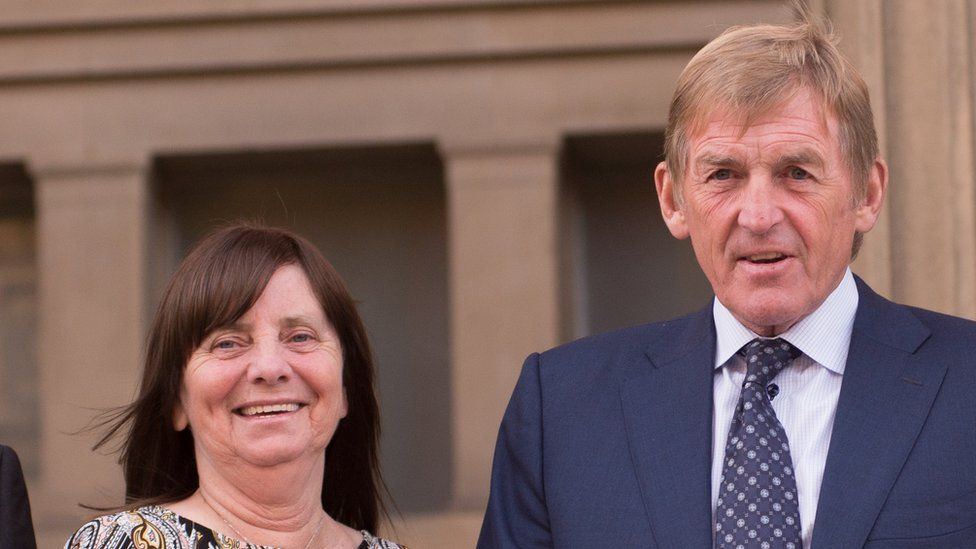 image copyright

Getty Images
image caption
Margaret Aspinall, seen here with former Liverpool manager Sir Kenny Dalglish, thanked fans for their support
In an interview with LFC TV, Ms Aspinall said: "The group has folded now - it's a very sad thing to say, after 30-odd years together, that we folded it.
"But I think it is time now for families to move on, but also for the survivors to be able to move on and the city, because we have had Hillsborough thrown at us now for all them years.
"I think people need peace in their lives and to start to just reflect and remember the 96 on the anniversary... and [for] people to be able to have some time with their families now - that is so important."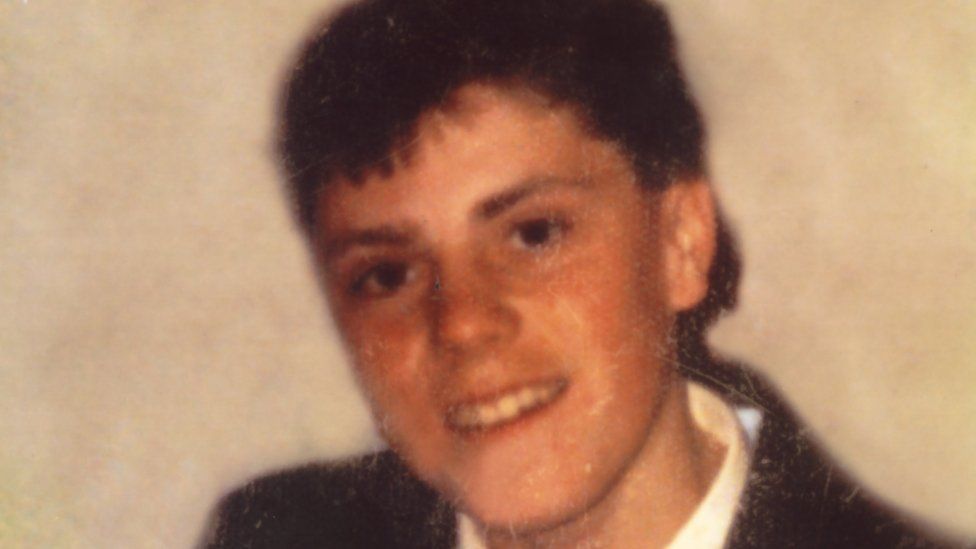 image copyright

Family handout
image caption
James Aspinall was among 96 people who died as a result of the Hillsborough disaster
She said her work in representing the affected families meant she previously felt "guilty" when speaking about her son James, who died in the disaster at the age of 18, without also remembering the other victims.
"I didn't realise how much I didn't look into James' case because I was busy doing things for everybody. I feel like now is the time that I can discuss James without feeling guilty about the other 95, even though I will never forget the other 95."
She said she also received "some terrible, terrible abuse" from people outside the group during her time as its chair.
"I would love to be able to tell people what I had to go through and listen to, but the vast majority of families were beautiful and I am going to miss them so much.
"They stuck by me, they believed in me and I can't thank them enough for that, even though I wouldn't like to do it again. I would never do it again."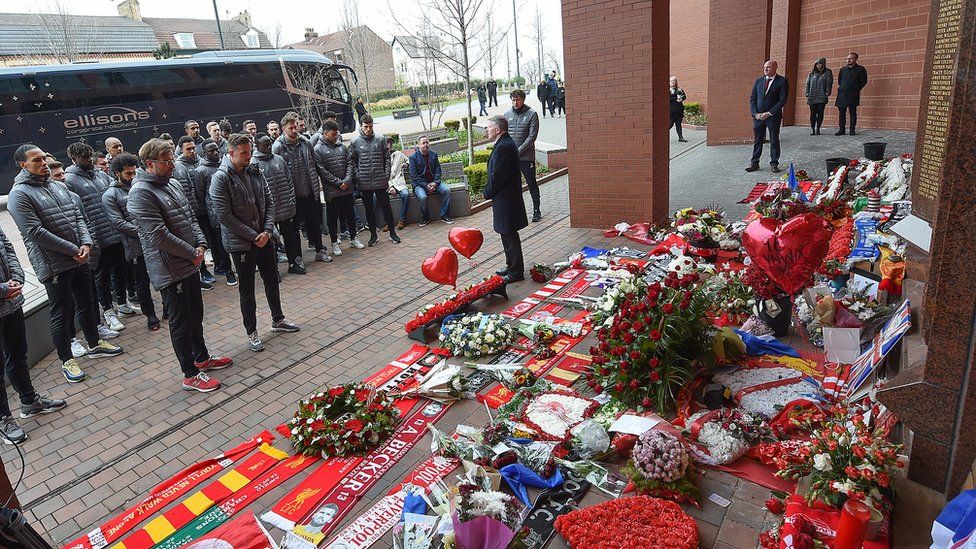 image copyright

LFC
image caption
The Liverpool squad paid tribute outside Anfield's Hillsborough Memorial in 2019
Ms Aspinall said she was "most proud" of the families' solidarity in the past decades.
"Everyone is entitled to their opinions, but to still stay together, when there were some rough times, was amazing and incredible."
She added that they owed "a great gratitude" to supporters and survivors of the disaster.
Ms Aspinall also confirmed that the group had stopped fundraising, adding: "If anybody starts asking things for Hillsborough, to help the families, please don't give, because the families don't need anything else now.
"We don't need to ask anybody for anything as we have gone as far as we can come."


Why not follow BBC North West on Facebook, Twitter and Instagram? You can also send story ideas to northwest.newsonline@bbc.co.uk

This news item was provided by the BBC Sport - Football website - the original link is: http://www.bbc.co.uk/news/uk-england-merseyside-56702775